Copyright 2000-12, Got Cruiser?
All rights reserved
GOT CRUISER? and GOT CRUISER? SYMBOL are registered Trademarks
and protected by United States Patent and Trademark Office.










Got Cruiser? Mission Statement:
To promote and create Land Cruiser & FJ Cruiser culture lifestyle and bring together all Toyota Off-Road vehicle owners
throughout the world.

DISCLAIMER:
"TOYOTA", "LAND CRUISER" , 'FJ CRUISER" are registered trademarks of Toyota Motor Corporation.
GOT CRUISER? is not affiliated with, or endorsed, sponsored, or supported by, Toyota Motor Corporation,
Toyota Motor Sales, U.S.A., Inc. or any of Toyota's affiliated companies.
These terms are used for descriptive purposes only, and not to denote affiliation or connection with
Toyota Motor Corporation.





GOT CRUISER? donates to the
American Red Cross and Center for Cancer and Blood Disorders Phoenix Children's Hospital.
Thank you for your support.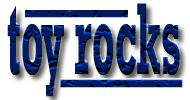 TOY ROCKS OFF-ROAD CLOTHING GEAR
TOY ROCKS OFF-ROAD CLOTHING FOR LAND CRUISER, FJ CRUISER, TOYOTA 4X4 TRUCKS, 4RUNNER, TACOMA, TUNDRA
To promote and create Toyota Off-Road lifestyle culture throughout the world.

Website Design by:
Garie Chavez